My name is Sam Prentice, I'm from the UK, and I've had many wonderful labels on me, 3D printer reviewer, robot transformation, star wars model maker, etc.
If you have been around 3D Printing for any amount of time, the choice of your first 3D printer is vast with a huge number of limiting factors, speed, type, price, quality, maintenance and brand support.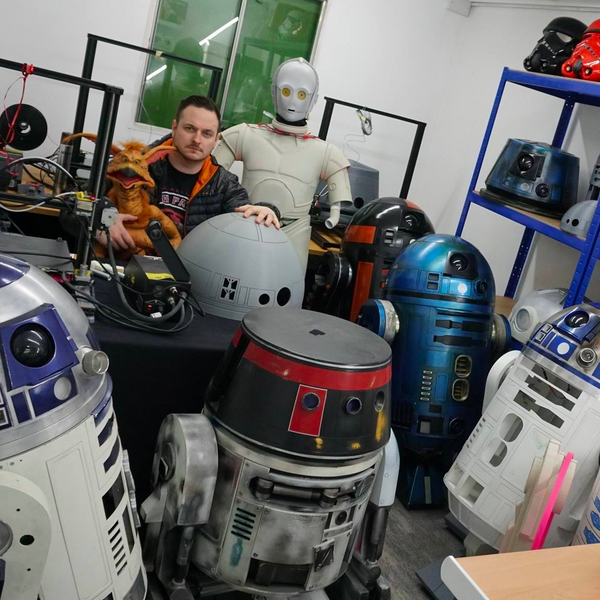 Back when I first started with 3D printers it was understood that both Delta & CoreXY printers didn't have the same kind of standards and quality over a cartesian bed slinger. However, seeing a delta printer in action is a thing to behold, and FLSUN's stance of producing affordable Delta printers that are high-calibre machines that work fast and offer quality prints, have been true to their word.

Over the years seeing both Delta and CoreXY printers improve, and technology evolve it's great to see that once again FLSUN have been true to themselves with the launch of the much-anticipated v400 Delta printer.

I was lucky enough to be sent the Q5 printer as my very first delta, 200mm x 200mm in bed size but you cannot escape the finesse of watching the arms of this 3d printer whizzing around like a form of Bōjutsu. The Q5 has been a great counterpart printer and I have enjoyed many hours of printing with this machine.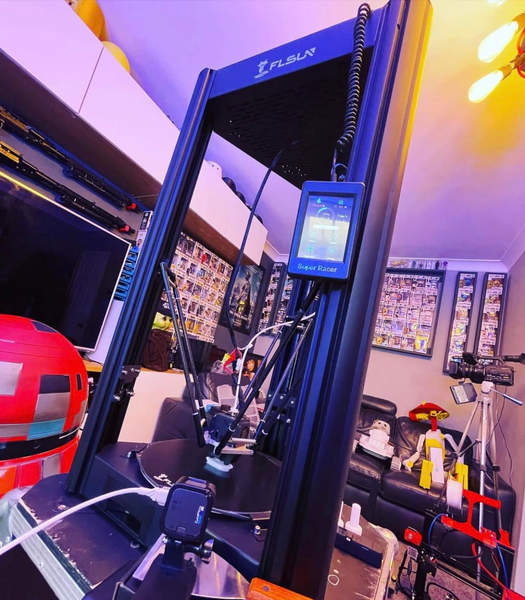 The SR was sent to me last year, again another tremendous step forward from FLSUN with a much larger scale delta. It was around this time that I understood that FLSUN were committed to making delta printers and have been developing a loyal fanbase. The SR 260 x 330 mm bed volume again showed their commitment delivering on vast improvements over the Q5.
Additional features such as a capacitive colour touchscreen and 4 ultra-quiet TMC2209 stepper drivers with this overall volume led to users modifying their machine for use with klipper and adding their own mods to improve speed and print quality. The SR for me was one of those products that got me excited about boxing and using a product.

Exciting times ahead with the massive V400 Delta. A 3D Printer boasting incredible speeds of up to 400mm/s seems to be a real trend as we started 2022 some incredible projects, filaments and machines being placed onto the market.

300x410 means that this is no small printer and if you were shying away from a delta because of the bed size this looks to be epic. Klipper based, wifi remote control, a 16G EMM with 1G of DDR4 memory and a well-placed 7 inch wide angle touch screen. Additionally auto bed levelling, filament detector, bi metal 300c hot end, linear guides, pei bed you'll be pleased you purchased this latest innovation from FLSUN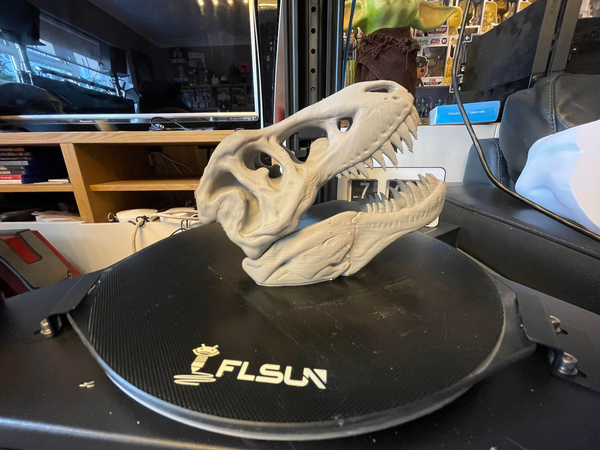 ---